– America About To Be Paralyzed For Things That Further Unfold
Story sent to ANP by Maria Kneas August 18, 2021 
In the first video at the bottom of this story, Amir Tsafarti gives weekly information about current events in light of Bible prophecy — especially regarding America, Israel and the Middle East.
An IDF officer (reserves), he has good sources of information that many people don't have access to.
In that video and the following video featuring Pastor Mike Golay, they share with us some breaking news that's very important to know considering how Joe Biden recently 'handled' the situation in Afghanistan, as China and Russia both say we've moved into in a "post-American world order."
With nations no longer wanting to be our allies because they can no longer trust us we're asked, how will this impact the value of the dollar? The dollar has been the world's principal reserve currency since the end of World War II and is the most widely used currency for international trade. If that suddenly changes, then what would happen to the United States economically? Economic catastrophe looms.
And with such 'a post-America world order' warned of many times by globalists as they usher in their 'great reset' before our very eyes in 2021 and the US dollar loses its 'world's reserve currency status', we should all be prepared for what's to come.
With most of our products manufactured overseas (especially in China and India), or containing components that are made overseas, how will most of the world suddenly losing its respect for America impact the value of the dollar and therefore, impact our nation financially? Are we about to witness sudden, massive inflation, even greater than we are already seeing?
I've transcribed some portions of the first video directly below. Keep in mind, sometimes his English is somewhat unusual due to the fact that his native language is Hebrew, not English.
The events in Afghanistan are having ripple effects all around the world. All around the world! And with thousands of Americans now stuck in Afghanistan with no way to get out, the U.S. media is hiding it from the American people because they have to play the game with the U.S. administration….
…The ripple effect of the Afghanistan crisis is huge…
…I must tell you right now what the world is seeing and understanding from the way the U.S. administration is handling itself in regards to Afghanistan. Allow me to quote a Chinese editor-in-chief of one of the most important newspapers in China. That means he is basically speaking on behalf of the Chinese government. And he said the following thing. "Taiwan, look at what is going in Kabul because you're next." In other words, ladies and gentlemen, the post-American world order has officially begun….
…I'm going to talk about what the rest of the world is learning from what is going on in Afghanistan right now. First of all, nobody would want to collaborate with America if he knows that America can not back him up and help him when America is running away…
…The world is basically saying that the post-America world order has begun. America is no longer a country anyone wants to lean on…
…I'm not telling you my opinion. I'm telling you what I read all around the world in regards to what is happening. I'm telling you what the world understands. The Iranians understand that America can be and will be kicked out of Iraq and Syria. The Chinese understand that American presence in Taiwan and the American backing of Taiwan can come to an end. And they are now spreading threats all around. And again any ally of America should worry right now.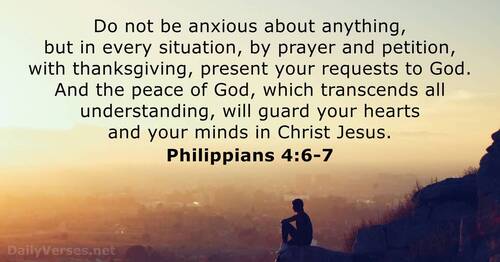 And in the 2nd video below, Amir Tsafarti's next Middle East update which came out Tuesday night also featuring Pastor Mike Golay, who is an American pastor. They are close friends and are brothers-in-law.
At the 53:40 mark, Amir says the following. And at one point Pastor Mike chimes in agreeing with him.
"Both of us feel — I've been in America for over a month and a half right now. There is a spirit. There is a cloud of — I cannot even explain it, because it's just — I cannot even recognize this country any more. There is a cloud. There is some sort of a demonic presence right now. And it's not going to let go, you know. It it will make sure America will be completely paralyzed for other things to happen."
Very disturbing times that we are living in, to say the least. Therefore, I'd like to give you some Biblical encouragement. (This is for all of you, and for me, because I need it too.)
Here is an important passage from chapter 4 of Philippians. It says that we should pray "with thanksgiving." I think that's a key. No matter what is going on, there are some good reasons why we can thank God even in the middle of those circumstances. And if we start thinking about those, then that big picture will change our perspective about the things that are troubling us.
For example, with the mess in Afghanistan, that didn't take God by surprise. And whatever the enemy means for evil, God can and will bring good out of it for His people because there are NO exceptions to Romans 8:28. In addition, God can use that stress (and the stress caused by the international ripple effect) to wake some people up and get them saved. Including some Muslims.
Here is Philippians 4:6-7 in four different translations.
6 Be careful for nothing; but in every thing by prayer and supplication with thanksgiving let your requests be made known unto God. 7 And the peace of God, which passeth all understanding, shall keep your hearts and minds through Christ Jesus. (King James Version)
6 Be anxious for nothing, but in everything by prayer and supplication, with thanksgiving, let your requests be made known to God; 7 and the peace of God, which surpasses all understanding, will guard your hearts and minds through Christ Jesus. (New King James Version)
6 Do not be anxious about anything, but in every situation, by prayer and petition, with thanksgiving, present your requests to God. 7 And the peace of God, which transcends all understanding, will guard your hearts and your minds in Christ Jesus. (New International Version)
6 Never worry about anything. Instead, in every situation let your petitions be made known to God through prayers and requests, with thanksgiving. 7 Then God's peace, which goes far beyond anything we can imagine, will guard your hearts and minds in union with the Messiah Jesus. (International Standard Version)
Of course that is easier said than done. And developing that habit may take some time. But if we can do so, then it will help us have God's peace in spite of what is going on.
Notice that this is "the peace of God" — a kind of peace that comes from God. A kind of peace which is beyond our understanding. It's a kind of peace that the world cannot give us, and the world cannot take away from us.
We need to have that peace ourselves. And all of the Christian watchmen need to have it. And so do the real pastors who understand the times. Therefore, we can ask God to give us that peace, and to give it to them as well.
We're so happy to be able to offer you the highest level of Excellence
in a Comprehensive Telehealth Membership Plan
that just about everyone can absolutely afford.
The only thing you can't afford, is to be without it!
PLEASE CLICK HERE FOR MORE INFORMATION!